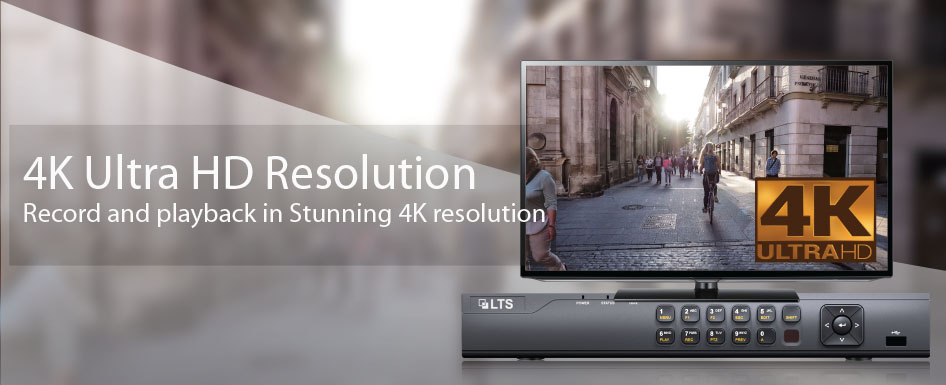 4K security cameras and systems for people who love details.
Enjoy the highest picture quality in a security camera system that will never leave you second

guessing, with 8MP ultra hd 4K resolution you will be able to capture so much details, being able to zoom without any noticeable loss of picture quality, 8MP security cameras are the latest in the security electronics world, because protecting your home or investment should be without any compromise, we have introduced a new selection of the 4K security cameras and DVRs and the selection will be getting bigger as 8MP cameras will be the near future standard for security. Visit our 4K security cameras solutions to find 4K dome cameras, 8MP bullet cameras and 4K DVRs that are currently available and stay tuned for many more to come.