Real-time Live Display and Recording H.264® High Compression Codec High Speed Network Video Transmission Advanced PTZ Control • Programmable Spot Out Crystal Clear 1080p blu-ray quality live video Smart Phone support Mac compatible.

1080p@120FPS REAL-TIME Live / Pentaplex Recording / 1080p@60FPS Playback • H.264 • Programmable Multi-CH Spot Out • iPhone® Android® App Available (MR.PATROL). Crystal Clear 1080p Live Video • Dual Streaming • Mac CMS application • POS Interface ready • RS-485 for PTZ control • Free DDNS Supp

HD-SDI FULL HD 1080p Security DVR System iPhone® and Android® smart phone remote view app. Real-time LIVE display • 4 CH Video & Audio H.264 CODEC / Pentaplex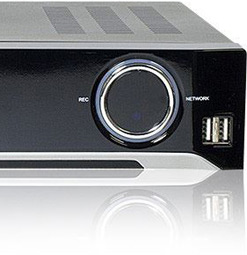 HD-SDI High Definition security cameras DVRs, The first technology to introduce full HD 1080p Real-time security cameras over coaxial cable, high-definition serial digital interface (HD-SDI) with up to 2MP crystal clear 1080p at up to 30fps real time display and record capabilities, HD-TVI DVRs allow you to utilize your existing cabling to upgrade to high definition security cameras, which will save you a lots on labor cost and cabling. We have a collection of HD-SDI DVRs from 4Ch up to 16Ch, also available in hybrid in our Magic series HD-SDI DVRs allowing traditional cameras and HD-SDI cameras to work side by side, all with support of mobile remote viewing apps for your phone.